News
&
Articles
2.11.2021 - St. Mark's to Reopen for Regular Sunday Services
1.17.2021 - Finley Matthew Hanford Baptized
12.12.2020 - St. Mark's Annual Report Issued
12.12.2020 - St. Mark's In Person Services Suspended
11.17.2020 - St. Mark's Issues Guidelines for Christmas Eve Services
11.14.2020 - Operation Christmas Child 2020
11.1.2020 - Celebrating All Saints Sunday
10.23.2020 - Crop Walk 2020
10.20.2020 - Harvest Home Sunday
10.15.2020 - Sunday School Blankets
10.4.2020 - Blessing of Pets
10.4.2020 - Count Your Blessings: Blanket Sunday
9.13.2020 - St. Mark's Parish House Celebrates 80 Years
7.9.2020 - Sunday School Resumes on September 13
6.15.2020 - St. Mark's Lutheran Responds to Pandemic with Online Worship
6.1.2020 - Meet Music Director Sam Robinson
3.17.2020 - Lenten Services Cancelled
3.16.2020 - Letter From the Bishop: Follow Martin Luther's Example
2.22.2020 - St. Mark's Building Attains Milestone
2.17.2020 - Farewell to Christian
COUNT YOUR BLESSINGS: BLANKET SUNDAY
October 4, 2020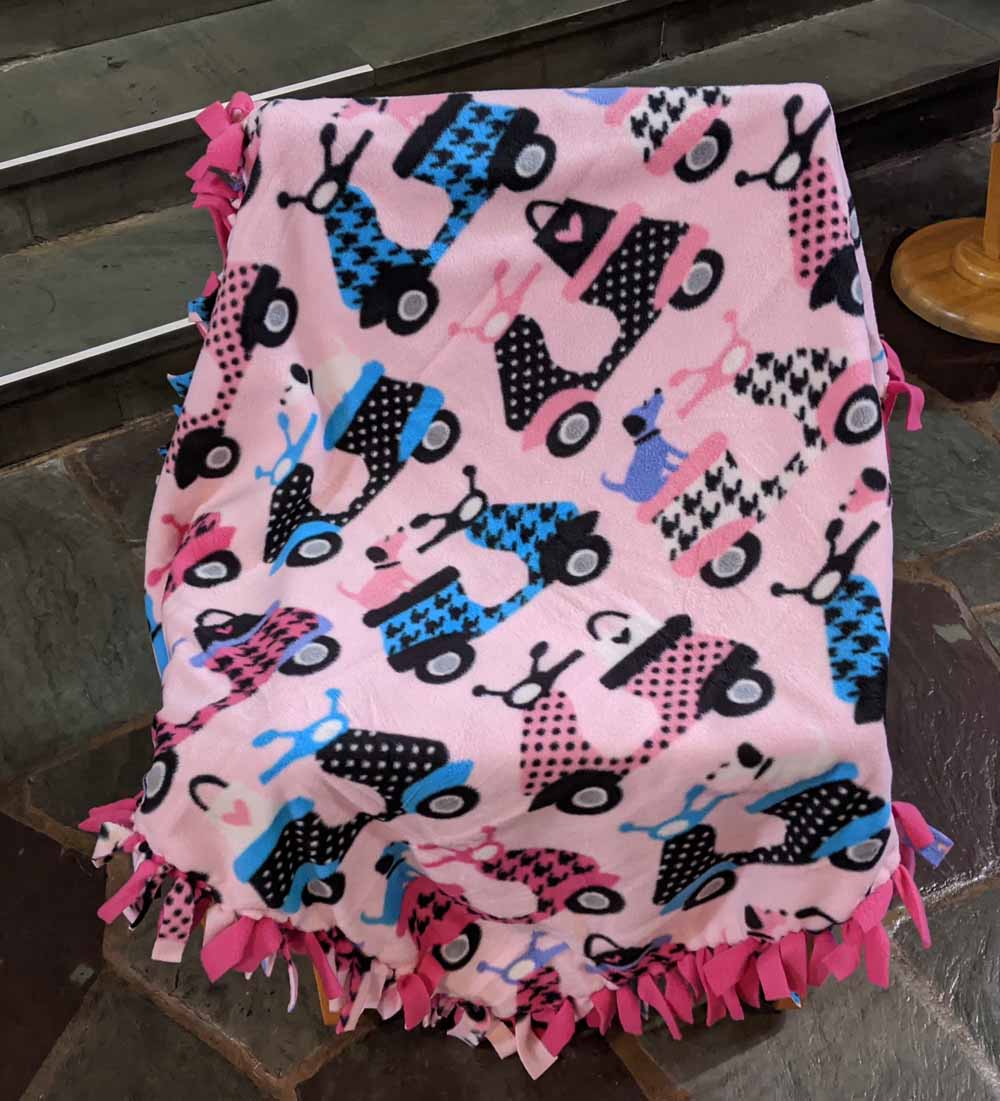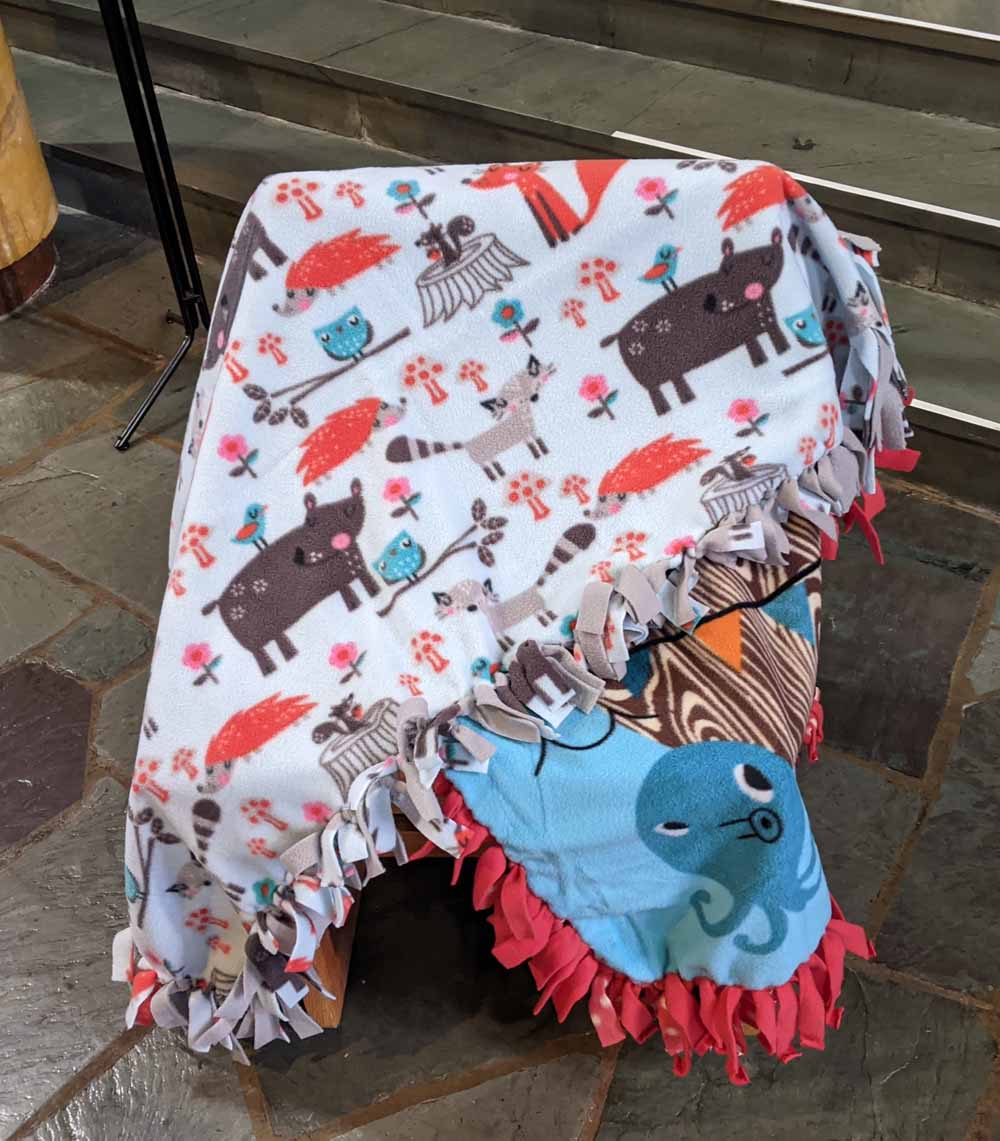 Blanket Sunday occurred on October 4, 2020. Since our Quilters were unable to meet and produce our usual number of quilts for Lutheran World Relief, the numbers were down, but a number of beautiful and warm blankets were produced. Two of the quilts were actually produced by the children's Sunday School class.
More help is possible. Additional blankets will be purchased to send warmth and love to our needy neighbors around the world. Kits and quilts are needed now more than ever. Contributions for this purpose can be made to St. Mark's with a designation for 'BLANKETS' on the memo line. "Blanket Envelopes" are available in the narthex.
Thank you for sharing God's blessings!!