News
&
Articles
10.18.2018 - Celebrating Blanket Sunday
10.18.2018 - Harvest Home Celebration
10.14.2018 - Blessing of the Keys
9.23.2018 - Bazaar Raises Funds for Charity
8.19.2018 - Milestone: Praising God for More than 70 years
7.17.2018 - Family Fishing Derby
7.9.2018 - Photos from July 4 Hospitality
7.9.2018 - Celebrating Independence Day with St. Mark's
6.28.2018 - Photos from Wizards & Wonders VBS
6.10.2018 - Progressions Milestone
5.6.2018 - Three Nominated for Council Seats
5.6.2018 - Successful Meal Packaging Event at St. Mark's
5.5.2018 - 2018 Annual Report Book Issued 
3.28.2018 - Celebrating the Passover Seder
3.27.2018 - March Lunch & Fellowship
2.26.2018 - You Can Help . . . Meal Packaging Event
2.26.2018 - Prayer Pillow Milestone
2.5.2018 - Souper Bowl 2018!
1.27.2018 - Lent 2018 Activities
12.25.2017 - Celebrating Christmas Eve at St. Mark's
Preparation for Consecration Sunday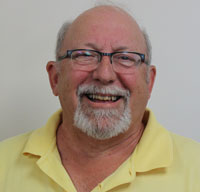 As we prepare for Consecration Sunday, consider Mel Wentzel's words, in his recent Temple Talk:
Today marks the first of several upcoming Temple Talks leading to Consecration Sunday on October 22. That day we will celebrate with a breakfast and a luncheon in Fellowship Hall. Both meals will be catered rather than pot luck. So no concerns just enjoy the meal and fellowship that day.
As I contemplated what I was going to say, or more importantly, how I was going to say it, I came upon some words I would like to share with you.
Words like Steward, Benevolence, Kindness, Bigheartedness, Goodwill, Altruism, Magnanimity, and Unselfishenss…The list goes on…
And as I looked at these words I thought…am I defined by them or are they just buzz words I hear once a year?
I like to feel good and I would like to think you do too. Nothing makes ME feel better than when I see the look on someone I have helped in some way.
Like at the grocery store recently when the lady behind me had one item, so I told the clerk I wanted to pay for her order as well as my own.
Didn't know it was a $25.00 plant---but she was soooo pleased which in turn gave me pleasure.
Or giving someone something they didn't expect…be it some money, a ride, a cookie or simply taking their shopping cart from the lot. We feel tickled because they are thankful for our kind gesture.
Stewardship is what we do after we say "We Believe".
Our commitment here at St. Mark's is "to know Christ and to make Christ known"----What better way than sharing our gifts from God with God?
Let's look back at some of those words I mentioned earlier. All of those words describe a caring for the welfare of others. Are we defined by their definition of giving and caring for others?
Giving to St. Mark's is the same as receiving so many of those smiles of thankfulness. We, here at St. Mark's, help many people and programs through our generous giving and so I ask you to look into your hearts and ask yourselves what part of your income is God calling you to contribute to helping those many people and programs?
Every week we recite these words: "Merciful Father, we offer with joy and thanksgiving what you have first given us---our selves, our time, and our possessions, signs of your gracious love."….
By these words, God is calling us to follow what we profess.
I will close with this scripture reading from Luke 12:34---In the words of Jesus: "Where your treasure is, there your heart will be also."